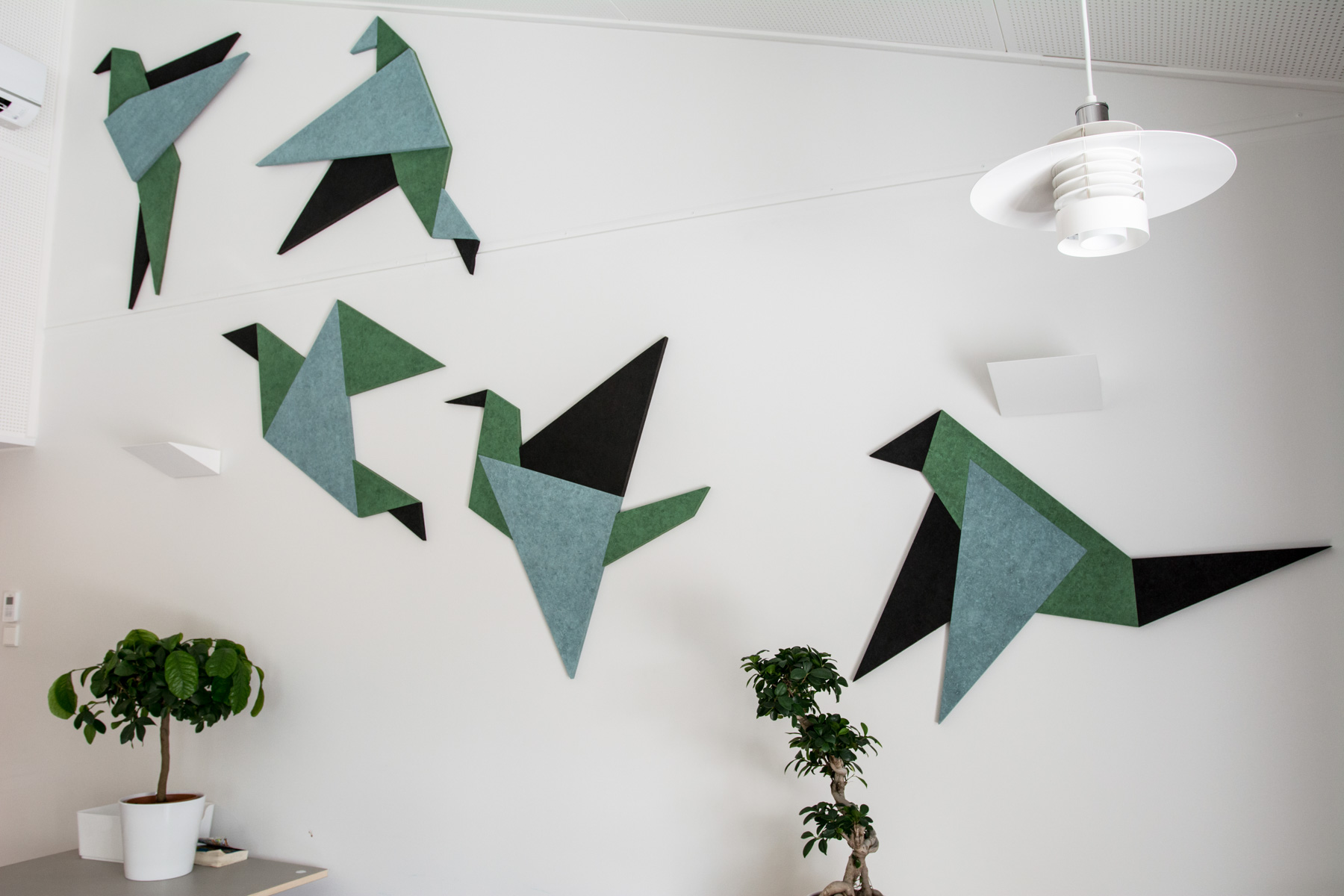 Products from nature
Konto Ltd. manufactures layered blankets and boards mainly from peat moss. We manufacture mainly acoustic products. We can create different composite materials which widens end-use possibilities. In addition, adjusting thickness and applying also other natural fibres, like wood, linen or recycled paper, enables us to offer even a wider product range. Our products and production process is patented.
Our company focuses on ecological, non-toxic and organic products and production. We value high quality and excellent customer service.
Acoustics
Konto's ecological acoustic products exhibit an excellent sound absorption capability. The main raw material is surface peat fiber.
Our acoustics board is light and easy to fasten. Furthermore, it stands moisture extremely well and is mold resistant. Due to its beautiful natural appearance Konto acoustic sheet opens up new opportunities in terms of interior design. It also constitutes a very good thermal insulation material. After attachment the board can be painted or fit with print graphics.
We are pleased to help you with any questions concerning acoustics.